Your gateway to information about alcohol and drugs in a development context.
LATEST NEWS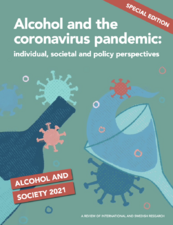 New report:
Posted on: 28..01.2021
A new report 'Alcohol and the coronavirus pandemic: individual, societal and policy perspectives' by a group of researchers was released recently. They investigate the links between alcohol use and COVID-19, both for individuals and society – from physiological effects on the immune system to alcohol venues' role in 'super-spreader' events.
News archive ›