Highlighting the COVID-19 – alcohol connection

A new report 'Alcohol and the coronavirus pandemic: individual, societal and policy perspectives' by a group of researchers was released recently. They investigate the links between alcohol use and COVID-19, both for individuals and society – from physiological effects on the immune system to alcohol venues' role in 'super-spreader' events.
Read more...
The Sobering Truth: Incentivizing Alcohol Death and Disability

Vital Strategies has published a new report on how governments, despite the health burden, are subsidizing the alcohol industry. Billions of dollars are given to the alcohol industry every year through tax breaks, marketing subsidies and other incentives, particularly in low-and middle-income countries.
Read more...
Global Alcohol Policy Conference 2021, Cape Town, South Africa

The 7th Global Alcohol Policy Conference (GAPC) will be held in Cape Town, South Africa, October 12-14. 2021. Due to the uncertainties surrounding COVID-19, GAPC 2021 will be held as a hybrid conference with opportunities for both physical and virtual participation.
Read more...
Alcohol among risk factors increasing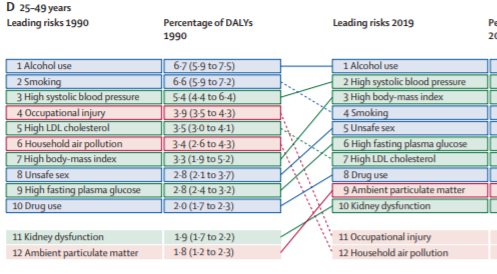 The Lancet recently published the systematic analysis for the Global Burden of Disease study, with updated figures for 87 risk factors for ill health, disability, and death. Among them alcohol is the leading risk factor for those aged 25-49, with increasing risks across all 'socio-demographic development' groups of countries.
Read more...
New report exposes unhealthy industry responses to COVID-19

The report, 'Signalling Virtue, Promoting Harm' released recently provides ample examples of how unhealthy commodity industries, alcohol included, have leveraged COVID-19 for commercial gain.
Read more...
Covid-19 shows us why certain investments of the Norwegian oil fund is unethical
The Covid-19 pandemic shows us why the Norwegian Government Pension Fund Global (the oil fund) must stop investing in alcohol. In South Africa the strict alcohol regulations during the pandemic have led to startling results.
Read more...
Alcohol industry influence exposed in Latin America and the Caribbean

In recognition of the fact that in Latin America and the Caribbean the harmful use of alcohol is one of the leading risk factors for death and disability, the report acknowledges that "alcohol does not receive due attention and action" (foreword). The report is a contribution to bringing about this due attention by pointing to the role of the alcohol industry in influencing regional policies that affect public health and social welfare.
Read more...
On marketing, pricing and labelling of alcohol and the Russian experience

Four recent reports from WHO Regional Office for Europe analyse and highlight the importance of good policies in preventing harm from alcohol use. All four can be downloaded here or from the World Health Organisation Regional Office of Europe.
Read more...
Familiedag i Oslo 3. september: