Your gateway to information about alcohol and drugs in a development context.
LATEST NEWS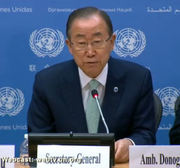 United Nations:
Posted on: 04..08.2015
On the 2nd of August the Members States of the United Nations reached agreement over 17 new Sustainable Development Goals to be reached before 2030. One the goals address healthy lives and wellbeing, including the prevention of harm from alcohol and drug use.
News archive ›