Your gateway to information about alcohol and drugs in a development context.
LATEST NEWS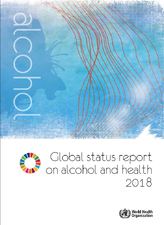 Posted on: 21..09.2018
In 2016, the harmful use of alcohol resulted in some 3 million deaths (5.3% of all deaths) worldwide. Mortality resulting from alcohol consumption is higher than that caused by diseases such as tuberculosis, HIV/AIDS and diabetes. These are among the new figures presented by the World Health Organization (WHO) in the Global status report on alcohol and health 2018 released today. The report also demonstrates that the age-standardized alcohol-attributable burden of disease and injury was highest in the WHO African Region.
News archive ›