Your gateway to information about alcohol and drugs in a development context.
LATEST NEWS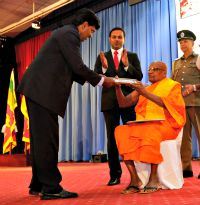 Posted on: 13..08.2015
Healthy Lanka Alliance for Development (HLAD) has been presented with the award "The Best Preventive education institute" in a ceremony in Colombo, Sri Lanka. HLAD is running a large alcohol and drug prevention programme in local communities in many parts of Sri Lanka.
News archive ›