Your gateway to information about alcohol and drugs in a development context.
LATEST NEWS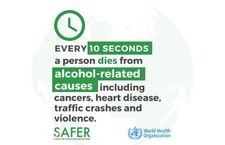 Posted on: 10..10.2018
WHO recently launched a new action package – SAFER. It aims at supporting the global target of reducing harmful use of alcohol by 10% by 2025. The initiative has been strongly supported by several global civil society networks.
News archive ›