Your gateway to information about alcohol and drugs in a development context.
LATEST NEWS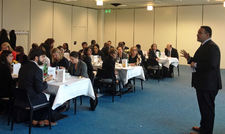 Drug Policy Futures:
Posted on: 05..04.2017
Drug Policy Futures, a global NGO network of more than 300 affiliates, urges UN member states on to focus on ten action areas for better drug policies. These steps, if well-implemented, will greatly improve national drug policies and yield to a substantial reduction in drug-related harms.
News archive ›