Your gateway to information about alcohol and drugs in a development context.
LATEST NEWS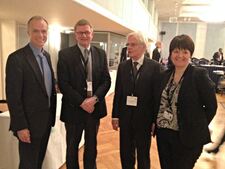 Posted on: 28..04.2015
When the Council of the World Medical Association met in Oslo, a special thematic session on the ban of alcohol advertising was part of the agenda. Such a ban is a controversial topic globally but well accepted in Norway. That was the mixed message from the two invited expert speakers.
News archive ›