Your gateway to information about alcohol and drugs in a development context.
LATEST NEWS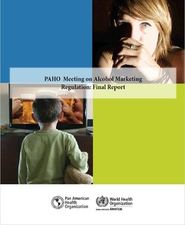 PAHO Meeting on alcohol marketing
Posted on: 27..06.2016
An expert meeting on alcohol marketing was organized by the Pan American Health Organization (PAHO) last year and the report from the event released last month. One conclusion is that there is a growing need to protect vulnerable populations from the potential effects of inappropriate alcohol marketing. Governments should consider comprehensive bans on alcohol marketing.
News archive ›