Your gateway to information about alcohol and drugs in a development context.
LATEST NEWS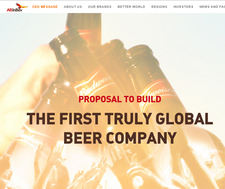 New mega brewer will attack «hugely attractive markets» in the global South:
Posted on: 12..11.2015
A lot of effort has been invested in bringing the merger of the two brewer giants AB InBev and SABMiller to a conclusion. The merger was confirmed on the 11th of November with a comprehensive press release. Apparently, less effort has been invested in finding a name for the new company which has been named… - Newco.
News archive ›