Your gateway to information about alcohol and drugs in a development context.
LATEST NEWS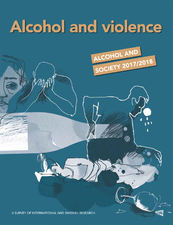 IOGT-NTO, Sweden et al:
Posted on: 29..11.2017
Violence is one of the great scourges of humanity and alcohol fuels much of it. This statement opens a new publication that presents updated knowledge on the relationship between the use of alcohol and violence. The authors argue that levels of violence in a society can be substantially reduced through changes in alcohol policy.
News archive ›