Your gateway to information about alcohol and drugs in a development context.
LATEST NEWS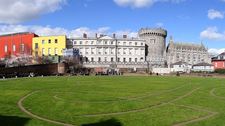 Posted on: 03..04.2019
The time and venue for the next Global Alcohol Policy Conference (GAPC) is now decided: Dublin in Ireland, 9-11 March 2020. This was announced in a joint statement by the GAPA chair and two Irish government ministers recently. Venue for the conference will be Dublin Castle.
News archive ›