Your gateway to information about alcohol and drugs in a development context.
LATEST NEWS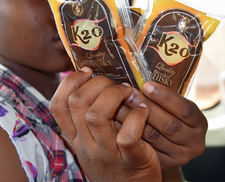 Mystery shopping in Ghana shows:
Posted on: 19..06.2018
Anecdotal evidence from many developing countries suggests that age limits for sale/purchase of alcohol are not enforced. A more systematic test confirmed this in the case of Accra, Ghana: Under-aged were allowed to buy alcohol in 88 per cent of the cases.
News archive ›