Your gateway to information about alcohol and drugs in a development context.
LATEST NEWS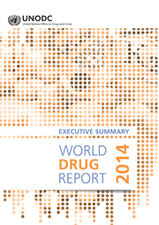 World Drug Report 2014:
Posted on: 03..07.2014
The World Drug Report from UNODC is now available in its 2014 version. Drug use prevalence is stable around the world, concludes the report. Around 243 million individuals, or 5 per cent of the world's population aged 15-64, are estimated having used an illicit drug in 2012.
News archive ›