Your gateway to information about alcohol and drugs in a development context.
LATEST NEWS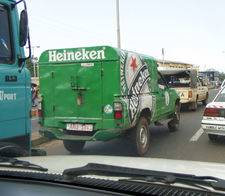 Posted on: 06..02.2018
Norwegian board member, Jon Lomøy, in the Global Fund states that Norway cannot support the recently announced partnership between the Fund and Heineken. The statement follows a joint open letter to the Global Fund urging it to end the Heineken deal.
News archive ›