Your gateway to information about alcohol and drugs in a development context.
LATEST NEWS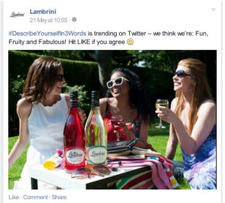 Posted on: 31..07.2018
Regulations on alcohol advertising must to a larger extent focus on exposures in social media, as these media play an increasingly larger role, both in marketing strategies and in young peoples' lives. This challenge comes from a newly published report in the UK.
News archive ›