Your gateway to information about alcohol and drugs in a development context.
LATEST NEWS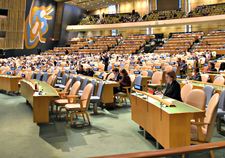 The UNGASS Outcome Document:
Posted on: 02..05.2016
The UNGASS Outcome Document adopted in New York 19 April offers an excellent strategy for a comprehensive, balanced and effective policy to reduce both drug use and its related harm. The document contains a long menu of effective interventions that will reduce drug-related harm – if the words are made into action.
News archive ›