Your gateway to information about alcohol and drugs in a development context.
LATEST NEWS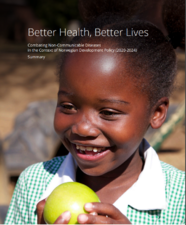 Posted on: 13..12.2019
As the first country in the world, Norway launches a strategy to combat Non-communicable Diseases (NCDs) in low-income countries as part of Norway's development aid. The government's new strategy focuses on important target areas and effective measures. Now the strategy must be operationalised and put into action.
News archive ›