> YMCA: It is urgent to mobilize Zambian youth against a harmful drinking culture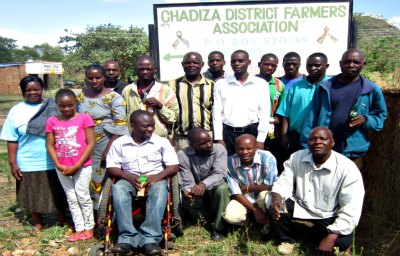 - Urgency is needed to serve the Zambian youthful population, says Ngulube who is the Director of programmes of YMCA Zambia and also the spokesperson of the national alcohol policy network; ZNAHUA.
– One contribution from YMCA is a series of community mobilization activities we have held in Chipata, Kabwe, Lusaka, Chadiza (picture left) and Lumezi (picture bottom right). In these meetings young people have been invited to raise their concerns around alcohol problems in their respective communities and then suggest actions to prevent alcohol-related harm, says Ngulube.
The many stories shared by the youngsters confirmed that drinking causes numerous problems in poor communities, both in cities and in rural villages. Young people get drunk as early as 06.00 in the morning, one youth representative in Kabwe reported. Another youth said that in their village children were allowed to play in the bars and that access to alcohol is open for all. A government servant reported that a drunken police officer had killed a minibus conductor because his gun went off accidently. Another participant in Chadiza claimed that it is normal even for school going boy children to take alcohol: "It's a sign of maturing, coming out of age".
Start doing something
Many participants called for support to their communities in the fight against drunken behaviour. "YMCA should quickly come and start doing something about the situation here in Chadiza, was the appeal from the chairlady of the local farmers association. She suggested to organize a forum where NGOs, traditional leaders, government ministries, police and local councils could discuss and plan coordinated actions against alcohol abuse.
The series of meeting organized by YMCA resulted in the creation of three such forums; namely Chipata Forum against Alcohol Harm, Chadiza Forum against Alcohol Harm and Lumezi Network against Alcohol Harm. In Kabwe such a network already existed and in Lusaka young people are yet to form one.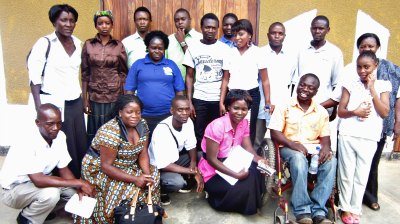 Aggressive alcohol industry
YMCA Zambia concludes that the involvement of youth is critical for the success of alcohol prevention efforts. One reason is that youth comprise 60 per cent of the total population of 13 million in Zambia. Another reason is that the alcohol industry deliberately targets young people in their marketing campaigns. Since the abolition of the one-party state in the early 1990s the economy of Zambia has been gradually liberalized, resulting in a much more aggressive group of alcohol producers, to a large extent also backed by multinational corporations.
At the same time regulations of the sale and production of alcohol has been very poorly enforced, which was also raised as a concern by many of the participants at the five youth meetings. Age limits, licensing procedures and sales hours are not adhered to. In an attempt to limit alcohol consumption the Zambian government introduced shorter sales hours earlier this year. This resulted in immediate reactions from the alcohol industry and heavy lobbying efforts towards the government. Towards the end of the year the government backed down and withdrew the new sales restrictions.