UNODC Executive Director calls for evidence-base practices in drug prevention and treatment
"Evidence-based practices are the best means of preventing and treating drug abuse and ending the misery of millions of people", UNODC Executive Director Yury Fedotov said in Vienna at the closing of the 58th Session of the Commission on Narcotic Drugs (CND). This year's CND session was focussed on preparations for UNGASS2016.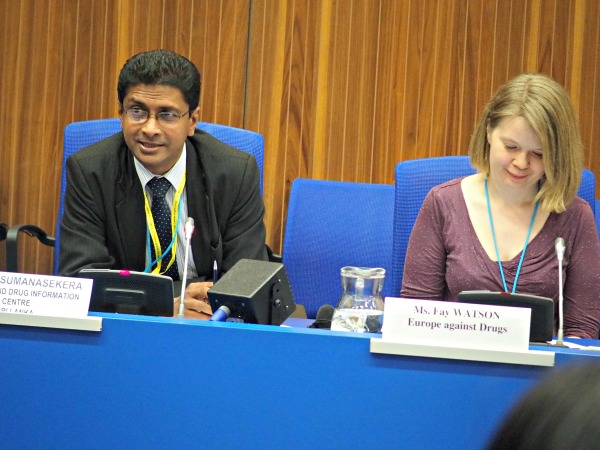 The CND meeting drew around 1,000 participants made up of national delegations, civil society, inter-governmental organizations and the media. Non-governmental organisations were invited to voice their opinions in all sessions. Furthermore, many of them organised side-events to present inputs to the UNGASS process. UNGASS2016 a the Special Session on drugs of the UN General Assembly, to be held in New York 19-21 April next year.
Here is the official web site of the 58th Session of the Commission on Narcotic Drugs and of the UNGASS2016.
The Vienna NGO Committee on Drugs (VNGOC) serves as a joint forum for all NGOs. In a statement from its Civil Society Hearing, the VNGOC called for Special consideration should be given to drug prevention, the Rights of the Child and the protection of the children from drugs. VNGOC also urged governments to adopt a public health approach to drug control, to secure services and treatment according to the need of each individual, and to give priority to global access to essential medicines.
The full VNGOC statement can be downloaded here.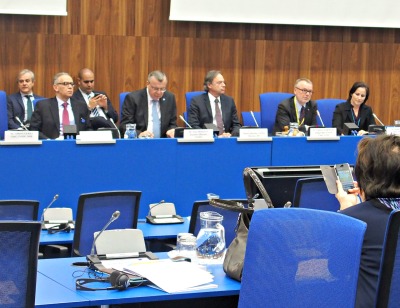 During the nine days of the Commission, 11 resolutions and one decision were passed on matters such as protecting young people and children from the sale of illicit drugs and new psychoactive substances (NPS) over the Internet, and strengthening cooperation in identifying and blocking financial flows linked to drug trafficking.
"Start with Prevention" – FORUT's input to the UNGASS discussions can be downloaded here.
The picture at the top shows two of the NGOs delegates speaking in the VNGOC hearing; Pubudu Sumanasekera from the Alcohol and Drug Information Centre in Sri Lanka and Secretary General of Eurad; Europe Against Drugs, Fay Watson.
In the bottom picture the VNGOC leader Esbjörn Hörnberg (second from right) chairs one of the side-events organised by the civil society sector.