David vs Goliath:
Civil society partnership gets SAB to withdraw "Beers for Africa"
The South African beer company SAB planned to sell more beer by granting parts of the profits to the fight against hunger in Africa. "A good idea to support the work against hunger, but a bad idea to raise the money through increased alcohol consumption", responded civil society organisations. Also this time Goliath was beaten by David. SAB has pulled back.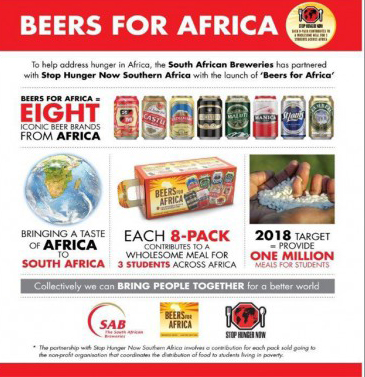 "We cannot promote consumption of one harmful product in order to secure temporary relief for a long-term structural problem of poverty that affects all school going youth, especially those from homes where food security is not guarantee, explains Phillip Chimponda. He is chair of the Southern African Alcohol Policy Alliance (SAAPA), the organization that initiated and spear-headed the protest against "Beers for Africa".
"The solution is for the state to ensure that its taxation policies (of alcohol, sugar-sweetened beverages and other commodities) generate sufficient revenues for poverty relief and employment generating strategies which solve the upstream determinants of hunger", adds the SAAPA chair.
It was in April this year that SAB launched a new beer pack consisting of eight different beers from six countries, in collaboration with the organization Stop Hunger Now Southern Africa (SHNSA). The idea was to raise money to feed hungry students. Saira Khan, Chief Executive Officer of SHNSA, said the aim of the campaign for the next year was to fund 1 million meals by 2018. That would mean that around 4545 students a year would have a hot nutritious meal a day.
SAAPA, along with the Public Health Association of South Africa (PHASA), Sacowach and Schools of Public Health across South Africa immediately voiced their strong concern about SAB's use of hunger to market their products. They objected to the attempt to encourage people to buy 8‐packs of beer along with the message that "the more beer you buy, the more money we give to hungry students". SAAPA said this is wholly inappropriate and counterproductive to public health efforts to address both hunger and substance abuse.
SAB has now decided to withdraw their marketing of the "Beers for Africa" campaign. "SAAPA welcomes this decision", says Phillip Chimponda on behalf of SAAPA.
"We agree that feeding hungry children and students remains an important intervention in the context of poverty experienced in South Africa. However, initiatives to raise money for this important need should not promote the sale and consumption of potentially harmful products like alcohol.
Marketing alcohol in bigger quantities, supposedly to address hunger, will, over the long term, contribute to aggravating hunger and problem drinking. Bigger packages and large quantities make alcohol more accessible, which will add to the existing challenge of binge drinking. Students are well recognized as a risk population for binge drinking".
SAAPA has used the opportunity to call on the South African government to (i) adopt the proposals of the Draft National Liquor Bill, (ii) unlock the stalled legislation on alcohol advertising and (iii) ensure that tax on alcohol that can be ring fenced to address health and social problems, including the problem of hunger in South Africa.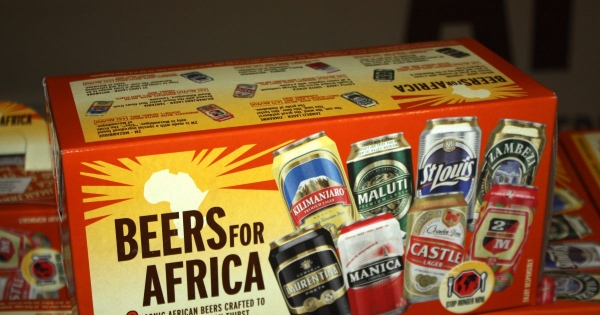 RELATED ARTICLES