In spite of the WHO Global Strategy to Reduce Harmful Use of Alcohol, which was adopted by the World Health Assembly in May 2010 and in spite of a considerable increase of scientific evidence about the harm caused to individuals, families, communities and society, it is rare that alcohol is recognized as an obstacle to development.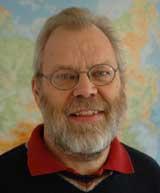 - It is very satisfactory to see other CSOs now picking up the issue of how alcohol impedes development, comments Per-Åke Andersson (picture right) in the International Institute of IOGT-NTO in Sweden. - Forum Syd is a major umbrella organization and hopefully this policy will instigate other major CSOs like Save the Children, Diakonia and others – and maybe even the government– to put alcohol on their development agenda.
Important step
Alcohol has for some time been addressed by some few Swedish CSOs in their development cooperation. However, an important step forward was taken by Forum Syd's adoption of the policy document "Alcohol as a hindrance to development". The policy aims to clarify what Forum Syd believes civil society should do to help minimise the damaging effects of alcohol. The resolution was adopted by the Forum Syd Board after a motion from the IOGT movement back in 2010.
Download "Alcohol as a hindrance to development" here.
Says Forum Syd in the introduction to the new policy: "Many of the countries in which Forum Syd operates are new markets for alcohol companies, and major financial interests combined with inadequate alcohol legislation are rapidly pushing up consumption amongst new groups in society. Such trends can adversely affect power hierarchies, public health and the power of initiative, exacerbate violent behaviour and pose a serious threat to development".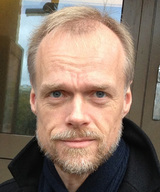 Mainstreaming of alcohol prevention
- There is good reason to congratulate Forum Syd and our colleagues in IOGT-NTO with this decision, says Øystein Bakke (picture left), FORUT Senior Advisor on Alcohol, Drugs and Development. – It is important that alcohol prevention is not made a matter for alcohol-specific NGOs only. Mainstreaming alcohol prevention into programs on gender, poverty, HIV/AIDS etc will give much better results than doing alcohol programs in isolation. This is an important guideline for FORUT's work, and the decision in Forum Syd is now a challenge to FORUT and Norwegian development NGOs as well as to Norad and the Ministry of Foreign Affairs in Norway, says Bakke.
The new Swedish alcohol policy paper shall now be used as a tool both to map and analyse as well as to plan out how to address alcohol if it is identified in a context as one of many factors impeding development and/or human rights. Forum Syd has by this advised its member organisations to follow up along two tracks. Firstly, to take account of the importance of alcohol in the context in which they operate. Secondly, to include alcohol-related questions in their contextual analyses and planning and let the responses influence activities as necessary.
Forum Syd has a membership of some 160 organization with more than 200 programs under its umbrella. Forum Syd's official positions, guidelines, instructions and plan of operations for 2014-2016 must be consistent with this policy, according to the decision, and it is the board's responsibility to ensure compliance in this respect.
Fifth leading risk factor
Alcohol is estimated to be the fifth leading risk factor globally for ill health and early death in the Global Burden of Disease study based on figures from 2010. It is linked to more than 60 diseases and is a major risk factor for non-communicable diseases, including cancers, cardiovascular diseases and mental health. TB, HIV and other STDs may also be linked to alcohol. A large part of traffic fatalities and injuries are alcohol related, in some countries half or even more of GBV cases, poor health, crime like vandalism, assaults, rapes and homicide, poverty, child abuse, loss of productivity. The total harm impact linked to alcohol calls for recognition by governments and civil society.
Per-Åke Andersson in IOGT-NTO is still a bit surprised by the resistance by the Swedish government to recognize the role of alcohol in the development context. - There is a wide spectrum of negative effects which call upon action. For example, gender equality and democratic participation as well as food security are major issues on the development agenda. One of the more effective ways to address these is to empower women by making their husbands stop drinking. We have evidence from our own programs.
Forum Syd is a platform within Swedish civil society cooperation that brings people and organizations together in their common efforts for just and sustainable global development. Forum Syd is a member-based organization and works with development issues through advocacy and its own program operations in 8 countries.